Yes, Rockaway Beach actually exists, it's not just a catchy Ramones song.
Rockaway Beach is on the Rockaway peninsula in Queens, New York City. In 2015 it was voted best beach in New York City.
But it hasn't always been plain sailing. The boardwalk was badly damaged by hurricane Sandy in 2012 and part of the beach was closed in 2018 due to erosion.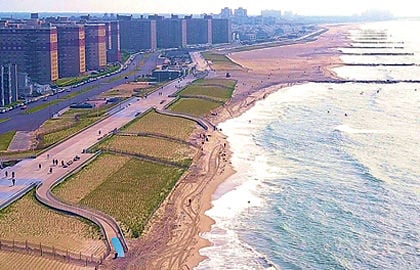 I would love to visit this beach some day.